Martin County On The Move
Kick Off Day!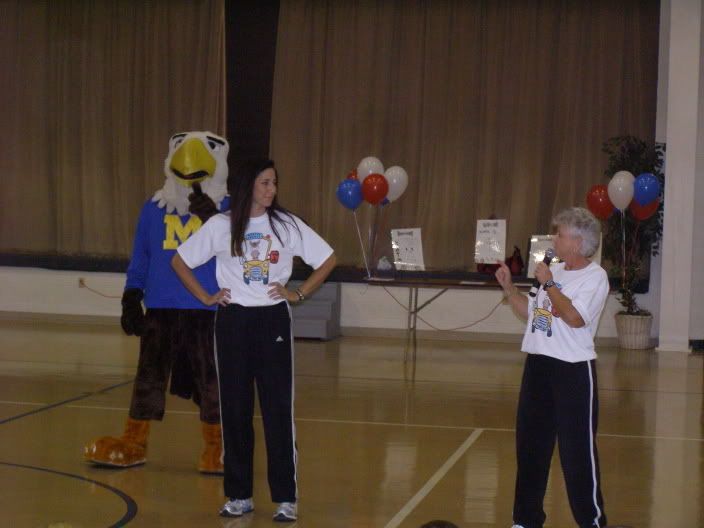 (Above is Beaker and Two MSU Staff Members)
On September 25, 2008 the 6th gradestudents of both Inez and Warfield Middle Schools gathered at the Roy F. Collier Community Center to enjoy a funfilled day with Morehead State Universities Staff and Cheerleaders. The "Kick Off Day" was a motivational event hosted to get the students excited about the Martin County On The Move Project.
Activities for the Day:
Jousting, Two Obstacle Courses, Velcro Spider Wall, Gigantic Slide, Cornhole, Football, Giant Parachutes, Dance Dance Revolution, Wii, and Tennis.
Performance By:
Morehead State University Cheerleaders / Stunt Team
Winners Of The Poster Contest: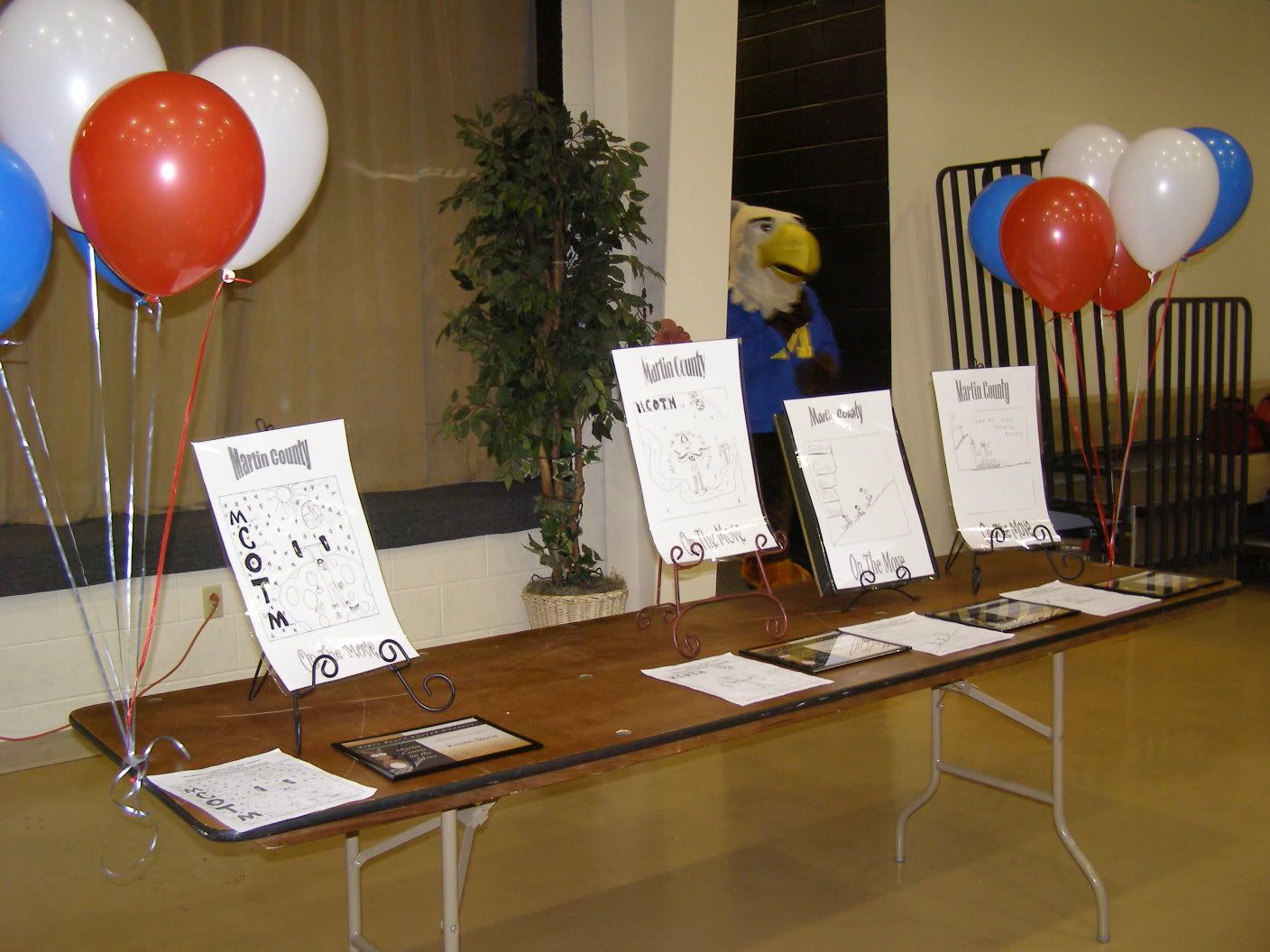 (Above are the winning posters)
Ultimate Winners
Kristin Slone and McKinna Osborne both recieved iPods and other collegiate items.
Honorable Mentions
Trace Maynard and Ryan Johnson both recieved duffle bags with MSU and UK collegiate items inside.
Principal Dunk Tank
Principals Brent Haney and Robbie Fletcher were great sports as they allowed students to dunk them into the dunk tank!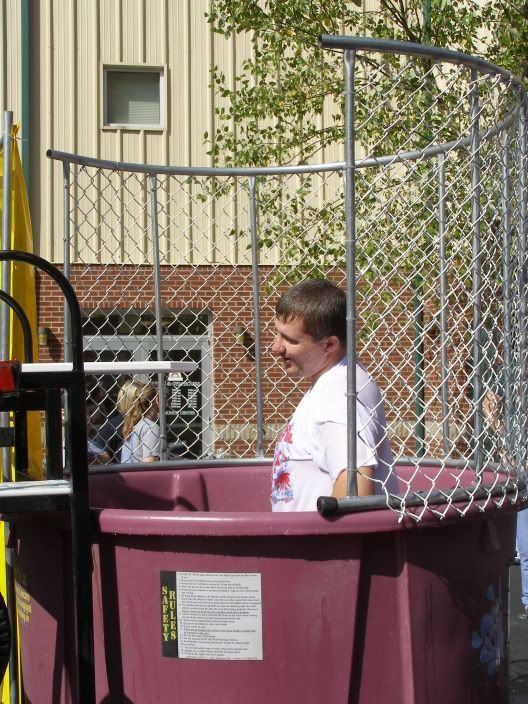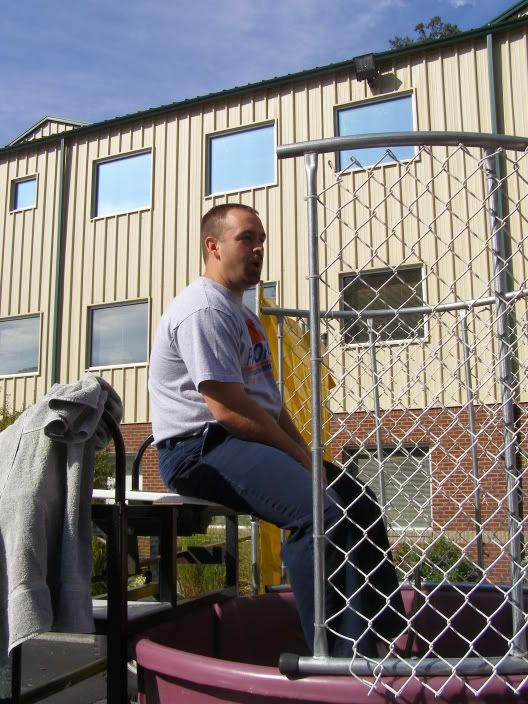 (Above are Robbie Fletcher(Top) and Brent Haney(Bottom) giving their students the chance to drench them!
Thanks to the RFCCC Staff, MSU Staff and Cheerleaders, and the Teachers and Principles of both Inez and Warfield Middle Schools!